Second Edition published by Silver Sprocket!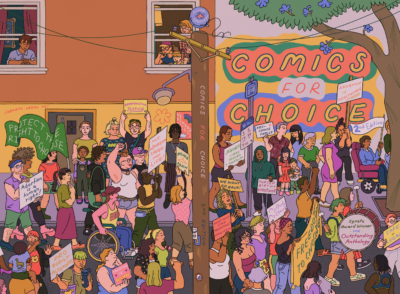 Our friends at Silver Sprocket published an updated edition of Comics for Choice in March 2023! It includes all the original comics, plus text updates and two new comics reflecting the changing landscape of abortion rights in the United States.
The Book
Comics for Choice is anthology of comics about abortion. Cartoonists and illustrators have teamed up with activists, historians, and reproductive justice experts to create comics about their diverse personal stories, the history of abortion, the current politics, and more. The anthology has been honored with the Ignatz Award for Outstanding Anthology, and nominated for an Eisner Award, for the short story "Small Mistakes Make Big Problems."
Buy Comics for Choice online!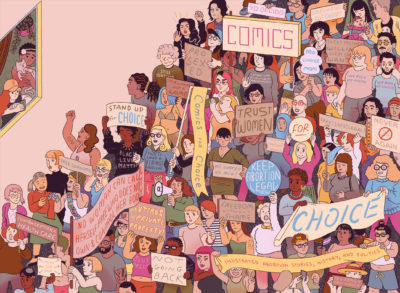 Comics for Choice First Edition is now available digitally, with all proceeds going directly to the National Network of Abortion Funds. This helps make the book available as an educational resource, while continuing to raise money for NNAF's important work. Please consider donating.